A barn wedding tends to be rustic, incredibly romantic, beautifully stunning and they can also offer a million possibilities to add your personal stamp on one of your most important days of your lives.
Thank you for taking the time to read my new blog post! Im not the best writer in the world so i will try and keep everything as clear and uncomplicated as possible.
I have a real passion for a barn wedding! Why? Well because of the endless opportunities to turn a fairly blank space into a world of rustic beautifullness with added luxuries and personal touches.
There is an abundance of barn wedding Venues nestled amongst the beautiful Essex and Suffolk countryside. Its so important to visit the venue of interest to you, so that you can get a true feel of the layout, space and overall feel of the venue. You will also have the opportunity to meet with the venue owner/s to discuss details such as costs, access times, rules & restrictions, capacities and plenty more.
You will know when you walk into the venue that its the 'one' for you. A bit like house hunting….. you just get that feeling! So don't be afraid to take a look at a few venues so that you get a clear idea of what you like/don't like which will help in your final decision. One of my favourite barns is The Tudor Barn Belstead! A uniquely restored Tudor Barn nestled in the Suffolk countryside
You have found your dream barn wedding venue, the date is booked, what next?
Enjoy the moment, celebrate with a glass of bubbles (or two!). The count down to your wedding has begun. Now for the planning!
Planning a wedding is no mean feat. Take a deep breath and start building some lists and discuss a budget. There is so much to cover in planning a wedding but i want to pin point some areas that i recommend you cover when planning a barn wedding.
The capacity
With Covid 19 affecting large gatherings including weddings this year, then depending on when you are wanting to get married then you may need to make the decision if your wedding will be an intimate affair or a much larger celebration.
Some venues include tables and chairs in the cost of rental but do double check this with the venue manager. There are different options for seating arrangements for the ceremony and wedding breakfast, so don't be afraid to hire in extra furniture if it suites your vision of the day.
Decor
Depending on the size of the barn and your number of guests attending. There are many different options to elevate the barn so that you strike the balance between simple and sophisticated. High ceilings gives the perfect opportunity to bring down the space and soften the edges with draping fabric. This also helps with acoustics/sound if you are having a more intimate wedding. Why not add a twinkly fairly light canopy to warm up the space and create an extra dimension to the room. You can also bring the outside in by using green foliage across the beams giving an elegant yet not too overdone look. You may find that the barn you have chosen has so much character it needs very little added to it. Just remember its completely up to you how you utilize the space and feel of the room. Gather your ideas and research ideas on pintrest or wedding magazines. There is absolutely loads of information out there for you.
You may want to run your wedding theme through to your wedding stationery. Place names, menus, order of service and many more can all match the colours and bring in the rustic design elements aswell as extra special touches.
Catering
Many barn wedding venues have recommended caterers. This is because the caterer has been vetted by the venue and know the venue well. So you can be rest assured that the quality of food and service will be second to none. If the venue does not recommend any caterers then it is very important that you do your research and read reviews. Most caterers offer a tasting session so that you can meet them and also get to know the quality of their food and discuss options with them. There are many caterers out there that vary in price and style depending on your budget.
When you have booked your caterer then start discussing the supply of crockery, crockery, glassware etc. You may also want to consider outsourcing different types of crockery, or colour of cutlery. These are just small personal touches which can be added to your barn wedding. Check out one of my favourite suppliers CMA that have a whole Aladdins Cave of goodies!
Its also very important to consider the drinks service. Does the barn offer a resident bar team? Are drinks included in the package? Who will be serving the drinks? What is the alcohol allowance if you are bringing in your own booze.
Entertainment
Entertainment tends to be a huge part of a couples dream wedding. Think about the type of ambience you would like whilst having pre reception drinks, during the wedding breakfast and for the evening celebrations. You may also want to incorporate acoustic music into the ceremony. A harpist or piano player amongst many other talented musicions can really set the scene perfectly. The room will be full of romance!
Some barns have sound systems set up so that you can create a playlist on your phone and play through their speakers. This gives you full control of the music and volume (to some extent!). A live band or DJ in the evening is down to preference, both will really get the party started! However there are other options such as a silent disco, if your venue has loud music restrictions or if you just want something a bit different!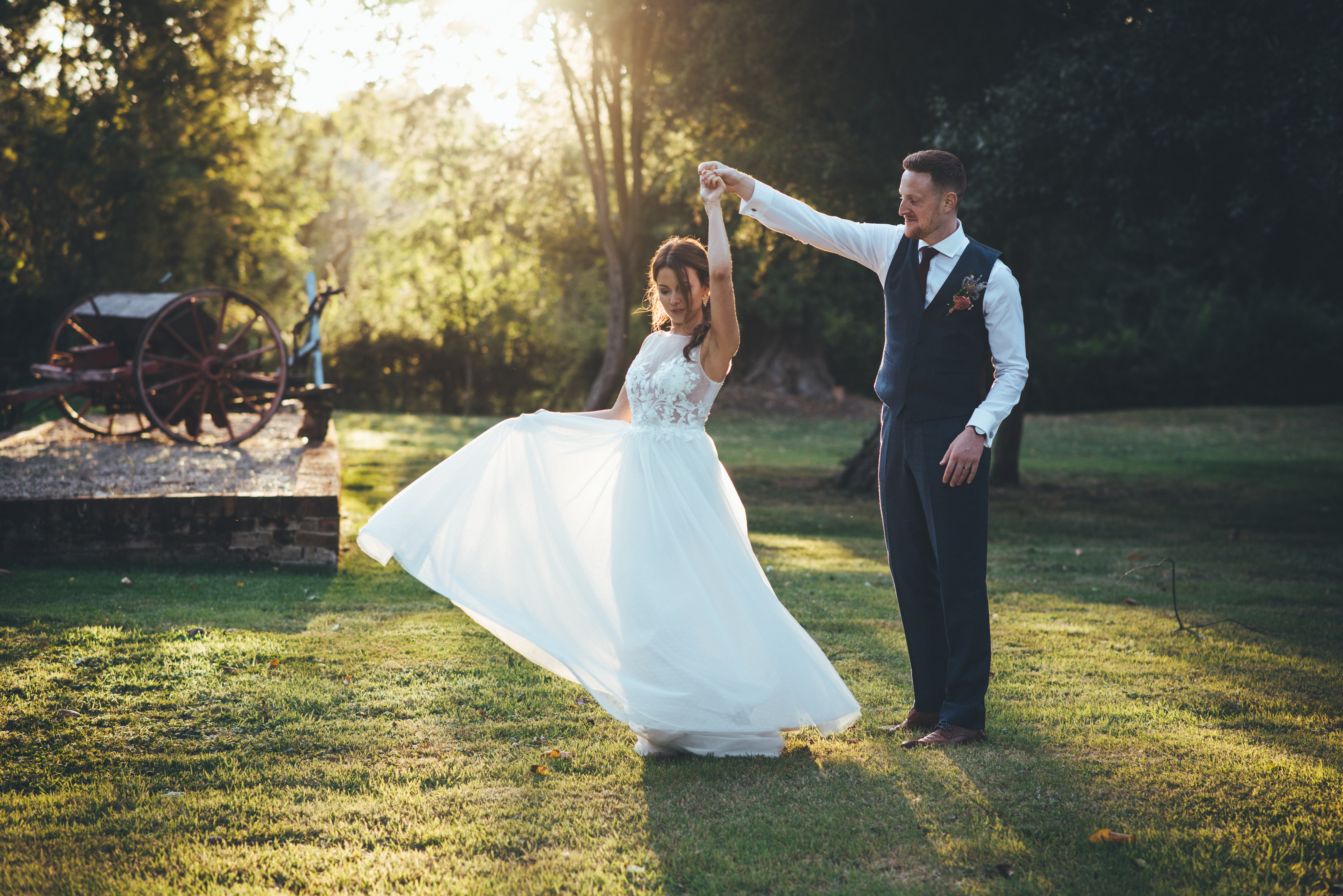 The main point that i cant emphasise enough, is that it is YOUR day!
There are many decisions that will need to be made leading up to your big day. It can be overwhelming and at times feel stressful. There are lots of different components of a wedding which needs to come together to make your wedding day. But try and enjoy the planning process and remember the whole reason why you are actually getting married.
If at anytime you need support or for a planner to take over the reins then contact me at Louisa May Weddings and we can chat over all the details during a no obligation complimentary consultation. Also if you are really embracing the planning process but would like someone to manage the day for you so you can sit back and relax on your special day whilst knowing everything is in safe hands, then i would absolutely love to help.
Hope all the above helps! Happy planning. X