Whatever you decide is best for you wouldn't it be great to have someone experienced and trustworthy to hand everything over to on your big day?
Well full wedding planning and on the day coordination are both services that Louisa May Weddings offers and absolutely LOVES!
Your wedding day should be one of the most memorable days of your life but it doesn't come without stress and anxiety.
If you haven't hired a planner from the get go then you may wish to consider hiring a wedding planner just for the day.
You then have the option of booking a wedding planner for 'On the Day Coordination' rather than 'full wedding planning'. This service works extremely well for every single wedding venue. From dry hire rustic barns to back garden marquee weddings. Having a planner on board for your special day wherever your wedding is being held, is worth every penny!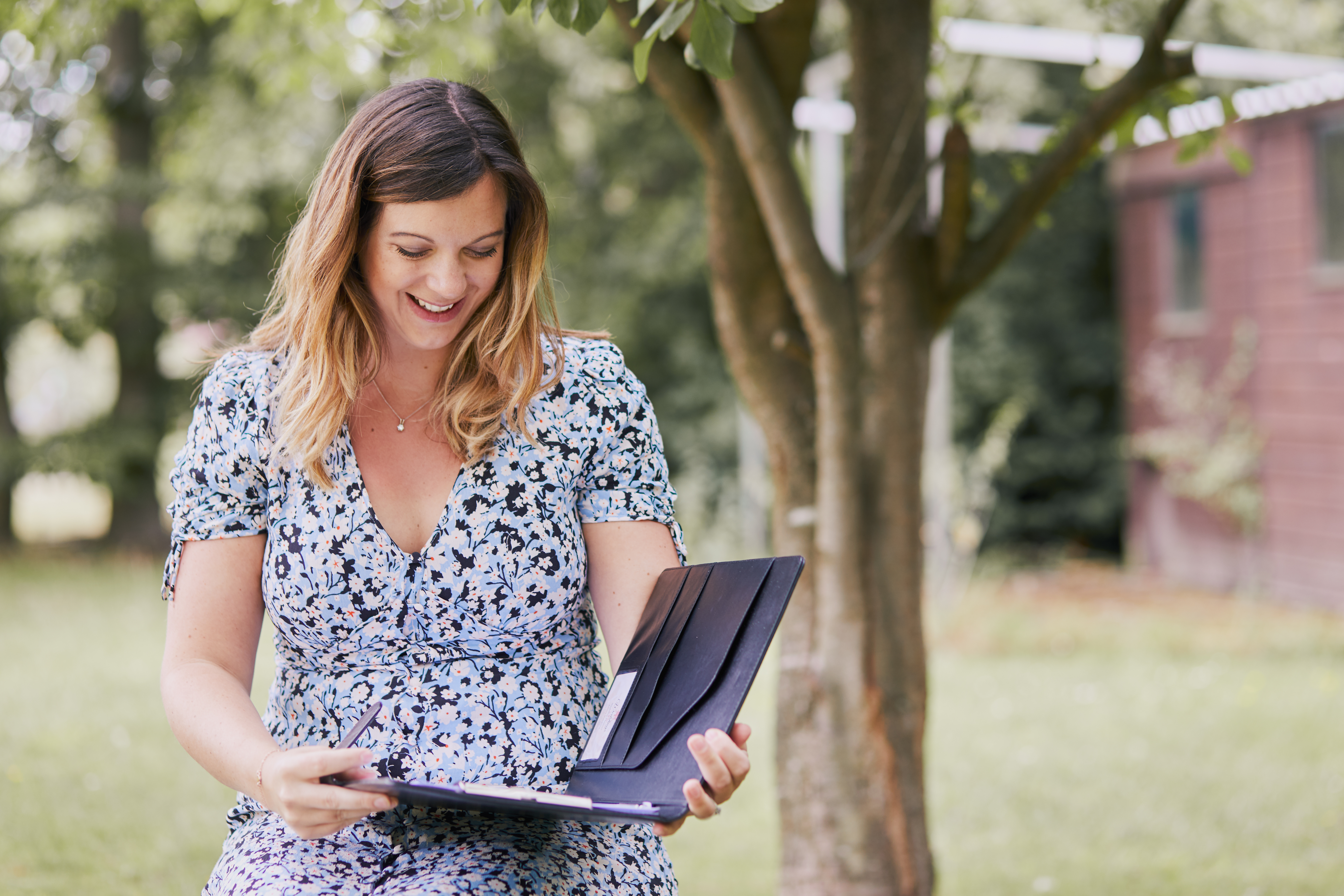 Wedding day preparation
Prior to your wedding day your planner will meet with you to chat about your vision for the day. You can pass all suppliers contact details over to the planner and timings/logistics for the day will be discussed.
This meeting is a great opportunity to make sure that every last detail has been remembered. Loose ends will be tied up and the planner will expertly point out if we feel that something has been missed or needs to be added to the day. We want the day to be just as perfect as you do and and everyone has an AMAZING day.
From this initial meeting the planner will build a timeline of the day to ensure that every moment of the day has been factored in and the day will flow well.
Timings for the day wont necessary be spot on all the time, but it is down to the planner to ensure the relevant suppliers are aware of any delays or changes of the days plans.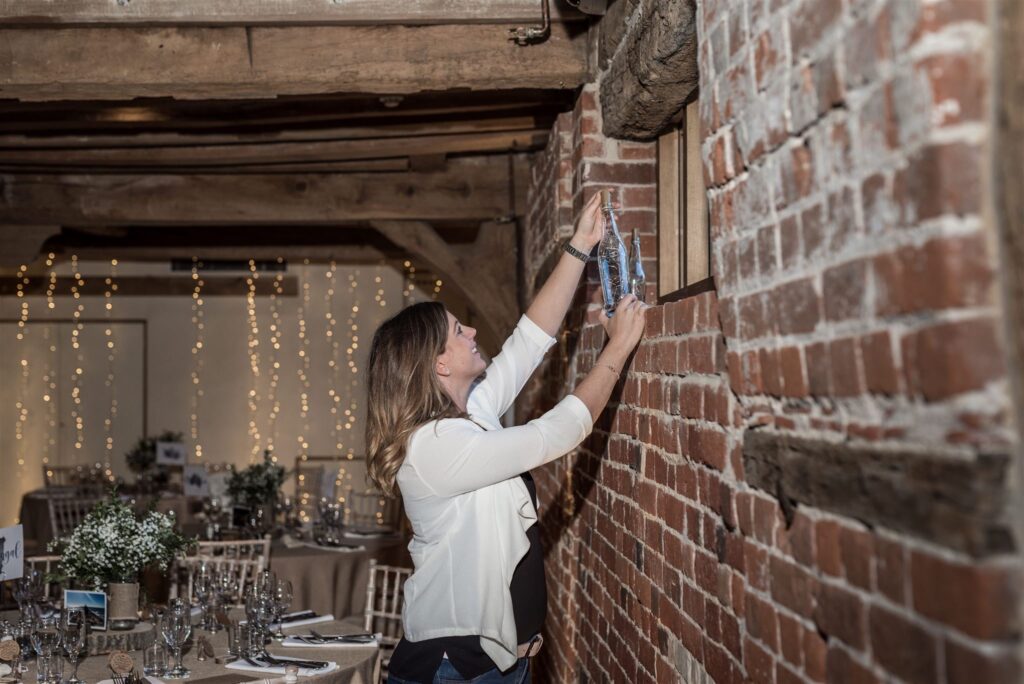 Setting up
Depending on the size and type of wedding you have, there are many preparations which need to be done before the ceremony begins. The planner will be onsite early to coordinate all the vendors arriving and setting up. Letting people know where they need to be and running through all the times for the day. The tables for the wedding breakfast will also need setting up. Details will be double checked such as table plans need to to be, place names, wedding favours and plenty more.
Wedding planners like myself are trained to work quickly and efficiently. Double checking every little detail and ensuring everything is in its place and looking perfect!
If for whatever reason a problem arises, a planner like myself will think quick and always find a solution to any problem that comes our way. Another great reason why hiring a planner to coordinate your wedding day is brilliant, we take on all the stress so you don't need to worry about anything.
During the ceremony
During the ceremony the planner will ensure that all elements of the service are proceeding as planned. Making sure music is on cue, the guests are sitting comfortable and in the right place.
We will be on hand to organise the bridal party and help keep you calm and relaxed before walking down the aisle.
At the Reception
Your nerves have gone and you are now starting to relax into the day. You are on cloud 9 and have just married the person you love. What a fabulous day it is.
The last thing you should be worrying about is what happens next and making sure people are where they need to be and at the correct time.
By having a planner close by, any problems that may arise will come directly to them NOT you. Leaving you to enjoy your special day.
The wedding breakfast is such a big part of your wedding day and the amount of work that goes into the smooth running of the event should not be ignored.
There are so many aspects of the wedding breakfast to consider. You may opt for a receiving line before heading into the dining area or would like to be announced into the room. The planner will coordinate all of this and make sure everything goes smoothly and on time.
There should be excellent communication between the planner, the caterers, the bar team and the entertainers so that the wedding breakfast flows smoothly and you and your guests are happy, relaxed, fed and watered!
Depending on when you are wanting the speeches to be, the planner will have a microphone (if needed) ready and on stand by. The caterers will be informed so that they can adjust their food timings accordingly and glasses of bubbles will be topped up ready for the toast.
You don't need to worry or think about any moment throughout your special day. That is what the planner is there for.
The party
As the wedding breakfast draws to the end, evening guests may be arriving, the band is doing their sound check and the drinks are flowing!
Your planner will have everything set up ready for when you cut the cake and then have your first dance. I will welcome your evening guests to the wedding and make sure your venue is set ready for the evening celebrations. So you and your guests can party the night away!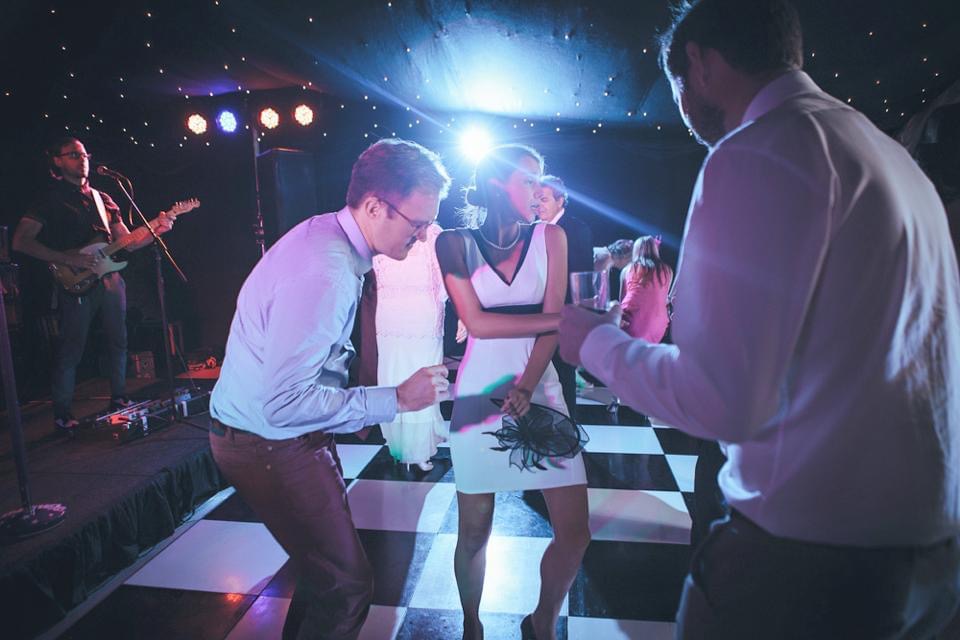 If after reading this you feel that having a wedding planner to oversee your special day is what you would like then please do have a look at the services I offer. You may find that my 'on the day coordination' service is perfect for you.
Planning a Barn wedding? Check out my blog post about how to plan a barn wedding.
PIN IT